Benefits of Dental Implants – Homer Glen, IL
The Amazing Advantages of Dental Implants
At Alan R. DeAngelo, DDS, we are committed to providing our patients with the best dental care available. This includes offering state-of-the-art tooth replacement options like dental implants in Homer Glen. This solution has become incredibly popular because it's truly unlike anything else when it comes to a comprehensive restoration. But what kind of benefits can you enjoy with dental implants? Read on to find out!
Enjoy a Better Functioning Smile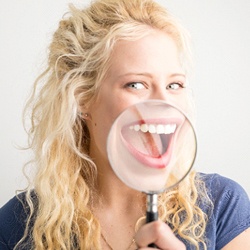 Dental implants are the closest you can get to your natural teeth, which allows you to eat, speak, and smile easily. You won't have to worry about a denture slipping and sliding around while eating. Instead, you can chew all your favorite foods with healthy and strong dental implants from your dentist tin Homer Glen. Rooted in the jawbone, your new tooth replacements won't be going anywhere!
Maintain Your Jawbone Health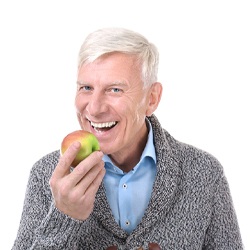 Unlike other tooth replacements that only restore the visible portion of your smile, dental implants are surgically placed in the jaw to act as artificial tooth roots. This stimulates your jawbone to prevent it from deteriorating after tooth loss. When you lose parts of your smile, your jaw loses some of the stimulation it once had to remain healthy and strong. Dental implants stimulate the jawbone to keep your facial appearance full and youthful, but this also protects your smile from additional tooth loss due to a shrinking bone.
Get Boosted Confidence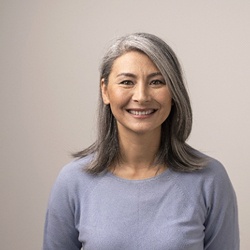 The advantages of dental implants extend far beyond physical health! This tooth replacement improves lives in many ways, one of them being boosted self-esteem. If you're used to hiding your smile in public or for photos due to lost teeth, dental implants can significantly increase your confidence to smile. After receiving this treatment, you'll be able to chew and speak with ultimate assurance, improving your quality of life and your nutrition in the process!
Keep Your Healthy Smile for a Lifetime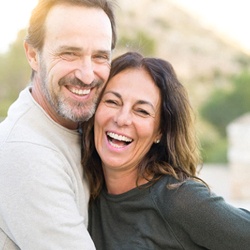 One of the most significant benefits of dental implants is their longevity. With proper maintenance like regular brushing, flossing, and visits to our office, patients can enjoy their dental implants for an entire lifetime. While restorations will eventually need replacing, dental implants are made of a sturdy titanium that is built to last!
If you're ready to get started on this life changing tooth replacement, don't hesitate to contact our office today and request an appointment!