Full-Mouth Rehabilitation – Homer Glen, IL
Recreate Your Smile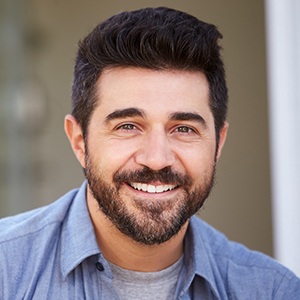 Dr. Alan R. DeAngelo has the experience, training, and tools to completely restore debilitated oral health. Here at DeAngelo Dental of Homer Glen, he has been transforming patients' smiles and lives with comprehensive restorative dentistry since 1982. If you suffer from oral pain, the inability to chew foods properly, or embarrassment over the condition of your smile, schedule a consultation with Dr. DeAngelo to discuss your candidacy for full-mouth reconstruction in Homer Glen.
Is Full-Mouth Reconstruction Right for Me?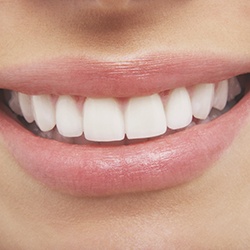 Full-mouth reconstruction can address many oral health or function problems. The dental team has worked alongside Dr. DeAngelo for years, which means that we're familiar and practiced with helping our patients fix their smiles with this type of complex dental care. When arriving at our office for a scheduled consultation, you can expect us to evaluate your oral and overall health before drafting a treatment plan. If you possess any of the following problems, we'll likely recommend you for full-mouth reconstruction:
Numerous missing teeth
Badly cracked teeth
Badly worn teeth
Abnormal jaw alignment
Loss of oral form and function
The restoration involved in reconstructive dentistry may involve a multi-disciplined approach. It's possible that not only will Dr. Angelo use his skills as a restorative dentist, but he may also work with other specialists in the area, such as an oral maxillofacial surgeon, an orthodontist, or an endodontist.
We want your full-mouth reconstruction to fully repair your smile.
The Full-Mouth Reconstruction Process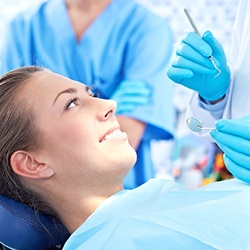 Just like every smile is different and unique, so are full-mouth reconstruction treatment plans! The services that Dr. DeAngelo may recommend will depend on the needs of your mouth and jaw, so you'll need to come to our office for an initial consultation with a dentist in Homer Glen. Our compassionate team will be happy to answer your questions.
Your treatment may include:
Placing crowns or a fixed bridge
Dental implant placement and restoration
Laser periodontal therapy
Porcelain veneers
Invisalign
Root canal therapy
Once a formal treatment plan is created, we'll discuss the timeline as well as what you can expect moving through the process. Your full-mouth reconstruction may only take one or two visits or as long as a year or more to complete.
Understanding the Cost of a Full-Mouth Reconstruction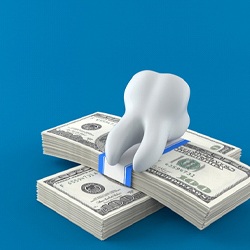 As you can tell, full-mouth reconstruction is customizable from beginning to end. No two plans will be the same, so you cannot expect the cost to align with another patient's experience. However, once you meet with Dr. DeAngelo to discuss your candidacy for treatment, you'll receive a cost estimate that will allow you to identify how you plan to budget for your new smile. It is possible to have your dental insurance pay for a portion of treatment, depending on the services you require, but you may also need additional financial help. This is where we partner with CareCredit, so you can enroll in a flexible financing plan that allows you to stay within budget while making manageable monthly payments.