Dental Crowns – Homer Glen, IL
Lifelike, Durable, and Long-Lasting Tooth-Repair Solution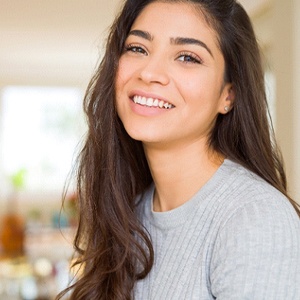 Damaged and decayed teeth can take a serious toll on your quality of life, negatively impacting your oral health, chewing power, and confidence. Luckily, there is a solution: dental crowns in Homer Glen. With this lifelike, durable, and long-lasting tooth-repair solution, our skilled dentist, Dr. Alan R. DeAngelo, can seamlessly restore your smile. To learn more, read on or get in touch with our team at DeAngelo Dental of Homer Glen!
What Is a Dental Crown?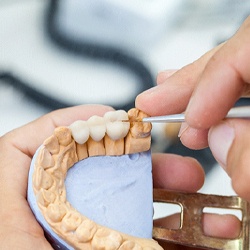 Dental crowns are one of the most common tooth-saving restorative treatments, but what exactly are they? Essentially, they are a "cap" that's placed over a damaged or decayed tooth. This versatile treatment has other important uses as well, like restoring the visible portion of a missing tooth atop a dental implant! Although dental crowns were once mostly comprised of metal, they are now available in materials that are both high in quality and lifelike, ensuring your tooth will look and feel great.
The Dental Crown Process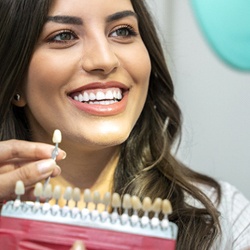 The process begins at your first visit, which is when we take a look at your teeth and determine if a dental crown is the most suitable solution. If it is, then we will remove any damaged or decayed parts (using a local anesthetic, if needed) and prepare the tooth for the dental crown. Next, we will take the necessary impressions, which the dental lab will use to meticulously craft your dental crown. The process takes a few weeks, so we will give you a temporary one in the meantime. When we receive your permanent one, we will remove your temporary crown, adhere the final one, check your bite, and the process will be complete!
The Benefits of Getting a Dental Crown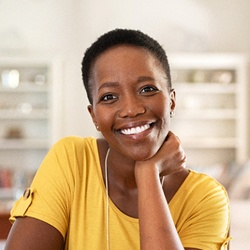 There is a reason dental crowns are so popular: they come with a wide range of benefits! Some of the most noteworthy ones include:
Enhanced biting power
Protect your tooth from further dental issues
Prevent the need for a tooth extraction
15+ year lifespan (with proper care)
Treats a damaged or decayed tooth without calling attention to it
Completely personalized
Once a tooth has sustained moderate to extensive damage, the best choice is to protect the remaining structure with a dental crown. Since this restorative treatment is both durable and lifelike, you can get the results you desire without calling attention to your care. If you want to learn more about dental crowns or find out if they are right for you, get in touch with our team today!