Gummy Smile Correction – Homer Glen, IL
Creating Even Aesthetics by Eliminating Excess Tissue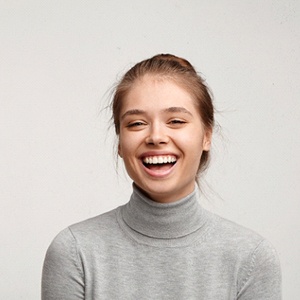 Are you displeased with how your smile looks? Do you feel embarrassed when asked to smile for photographs? Do you typically avoid social situations out of fear others will pay more attention to your gummy smile in Homer Glen than what you're saying? Dr. Alan DeAngelo understands the emotional, mental, and physical toll this problem can take on individuals, which is why he is pleased to provide gum recontouring as a safe and effective way to improve the health and aesthetics of your smile. Using a soft tissue laser, he can quickly maneuver the gum line, creating a beautiful and even appearance without the prolonged recovery time. Contact us today to find out how we can help you get started toward an enhanced, even smile.
What is a Gummy Smile?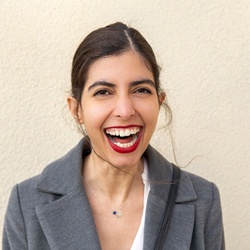 A gummy smile occurs when there is too much excess gum tissue in the upper arch of your mouth. When exposing your teeth, do they appear short or "stubby?" If so, it could be that your gum tissue has become overgrown as a result of improper tooth eruption, or you simply move your upper lip too much, causing your teeth to appear short and your gums to be too exposed.
How Does the Process of Removal Work?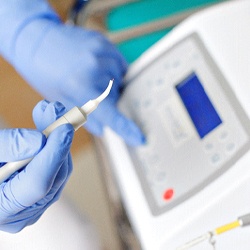 Before you can move forward with gum recontouring in Homer Glen, you will schedule a consultation with Dr. DeAngelo to discuss your goals and what you hope to see in your new smile. After evaluating your oral and facial structures, he will create a personalized treatment plan designed to address the problems and help you see a healthier, more beautiful smile.
Dr. DeAngelo uses a soft tissue laser instead of traditional scalpels and sutures. As a result, you can expect to undergo a procedure that allows for minimal bleeding and swelling as well as a lower risk of possible infection or complications.
Before he begins, you will receive local anesthesia to numb the areas surrounding your gum tissue. This will ensure you remain pain-free throughout your procedure. Once he begins to move the laser across the gum tissue, he will shape it to create a more even appearance. Because of the added precision of the laser, he will only touch the areas of gum tissue that need to be removed. This not only encourages a faster recovery, but it prevents bleeding and swelling from hindering daily responsibilities.
Benefits of Gum Recontouring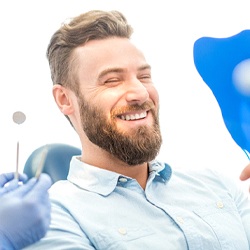 No longer having to live with a gummy smile can be a welcomed relief, especially once you learn about the many great benefits associated with gum recontouring. Some of these include:
A chance for better oral health, as you will be able to thoroughly clean your teeth and gums, effectively reducing your risk for gum disease.
A cosmetic procedure that uses a soft tissue laser to achieve long-lasting results.
A more beautiful aesthetic that is even and balanced, giving you greater confidence in the way you look and feel.
Minor oral surgery that is designed to get you back on your feet as quickly as possible.