Smile Makeover – Homer Glen, IL
Creating Dream Smiles by Removing Imperfections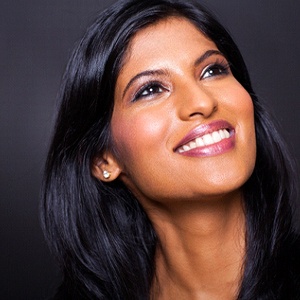 Any smile imperfection either major or minor can make you feel as if there's no hope for achieving the look you truly desire. Whether it is discoloration, chips, cracks, gaps, crooked, or even misshapen teeth, you might consider your smile's aesthetic a lost cause. The good news is that no case is too challenging for Dr. DeAngelo! With a smile makeover in Homer Glen, he and our team can work to create a personalized treatment plan that consists of multiple services designed to address, treat, and create a beautiful, showstopping smile. If you're interested in learning more about this unique cosmetic treatment, contact us today to schedule an appointment.
How Does a Smile Makeover Work?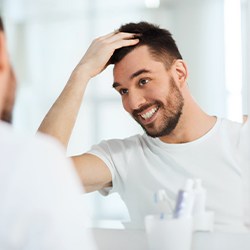 No two patients are alike, each smile makeover will vary when it comes to selecting the appropriate treatments for your individual needs. Dr. DeAngelo is pleased to offer patients a free smile makeover consultation to start the process of determining their eligibility. Once you've identified your specific goals, he will create a treatment plan using visual examination and digital images to map out the areas that need to be addressed. Taking impressions of your smile using our iTero® digital optical scanner, we can capture a 3D image of your teeth - no messy traditional, cold dental putty. Not to mention, these high-resolution images allow for more accurate and precise treatment planning.
The cosmetic services often included in a smile makeover include:
Porcelain Veneers
Zoom! Teeth Whitening
Invisalign® Clear Braces
Metal-Free Crowns
Direct Bonding
Gum Recontouring
The Benefits of Getting a Smile Makeover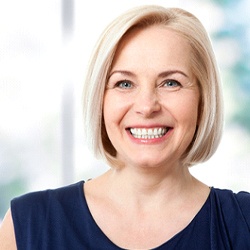 By choosing to move forward with a smile makeover, you will discover there is an endless array of benefits, such as:
Improved functionality that allows for better bite alignment (if you receive Invisalign)
Minimized risk for more serious oral health problems
Greater confidence in your appearance
More youthful look because of your new and improved teeth
Treatment that is streamlined and easier to complete
Long-lasting results that last more than a decade depending on how well you take care of your new smile
Understanding the Cost of a Smile Makeover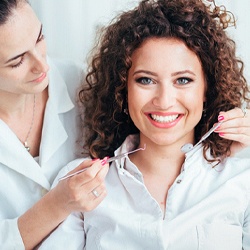 It's natural to consider how much you can expect to spend on a smile makeover. While every patient will have a different set of treatments, your cosmetic dentist in Homer Glen will work to provide you with a beautiful smile within your budget. Because a smile makeover can change your life, Dr. DeAngleo wants treatment to be accessible. Once your personalized treatment plan is created, you can expect us to walk you through the cost details, so you are not surprised when receiving the bill. Naturally, because dental insurance does not typically cover the cost of cosmetic treatments, other payment options will be used. Fortunately, flexible financing is available through CareCredit, which allows you to apply for a low or zero interest payment plan; helping to break up the cost into smaller monthly payments.
Smile Makeover FAQs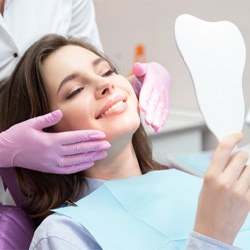 At this point, maybe you'd like a smile makeover. That's perfectly normal – treatment, after all, could make your grin gorgeous! Still, you may have concerns about the service you want to address. Perhaps you won't feel confident in its results otherwise. Luckily, DeAngelo Dental of Homer Glen has you covered: here are some answers to oft-asked smile makeover questions. By reading them over, you'll understand what to expect from care. If the facts you want aren't listed, though, call us for details.
How Many Procedures Can You Include in a Smile Makeover?
You might worry that a smile makeover only features a few cosmetic procedures. In truth, however, this treatment allows for as many cosmetic services as you'd like. It all depends on the dentist's available options.
Here at Dr. DeAngelo's office, for example, your smile makeover can include any combination of the following:
Zoom! Teeth Whitening
Direct Bonding
Gum Recontouring
Metal-Free Crowns
Porcelain Veneers
Invisalign® Clear Braces
Full Mouth Rehabilitation
Our team can help you settle on a custom treatment plan at an in-person consultation. That way, you'll get the correct number of services for your smile and budget.
Can You Undergo Multiple Procedures During One Appointment?
Ultimately, a smile makeover could include multiple procedures in one visit. Whether it would, however, depends on the selected cosmetic options.
For instance, consider non-invasive services like teeth whitening or dental bonding. These procedures could be done in succession during a single appointment. A whitening session could remove most of your tooth stains while bonding hides the remaining stubborn ones. That said, remember that visits involving two or more options will take more time than usual.
Meanwhile, cosmetic dentistry requiring prep work will need more time. A dentist could remove bits of enamel for veneers or crowns in one visit, but you'd need a follow-up for the placement.
How Long Does a Smile Makeover Take?
Given its flexibility, a smile makeover's duration can vary. How long this treatment takes will depend on the number and type of procedures included.
Some of a makeover's procedures can be completed in a single visit. That fact especially applies to in-office teeth whitening, dental bonding, and gum recontouring. If your dentist is fast enough, in fact, these latter options could all be done in under two hours!
On the other hand, more complex cosmetic work can take months. Veneer and crown placements, in particular, often require several visits spaced weeks apart.
Thankfully, the timing for a smile makeover doesn't have to be rigid. Your dentist can always devise a flexible treatment plan that works with a busy or hectic schedule.
Does a Smile Makeover Hurt?
Smile makeovers can be lengthy, so it's natural to wonder if they're painful or uncomfortable. Even so, the reality is that dentists work to make this treatment smooth and comfortable.
For starters, most cosmetic dental procedures are non-invasive. Teeth whitening and direct bonding don't even require a local anesthetic. In these cases, then, you wouldn't have to worry about potential aches.
For more invasive work, dentists take the necessary precautions. Should your teeth need to be reshaped for veneers or crowns, they'll numb your mouth beforehand. That way, the most you'll feel during the visit is slight pressure.