Direct Bonding Dentist – Homer Glen, IL
Treating Minor Imperfections in Just One Visit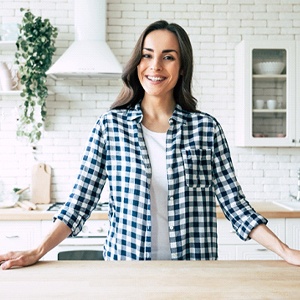 When minor flaws on your teeth cause you to feel embarrassed, you may find that you do not enjoy spending time with others out of fear they will notice. If the idea of veneers sounds too invasive, and you'd prefer to avoid having a dental crown put into place for what is considered a minimal imperfection, what can you do? Dr. Alan DeAngelo is pleased to offer his patients direct bonding in Homer Glen as a proven alternative to veneers and metal-free crowns. Allowing you to keep more of your natural tooth structure. Direct bonding is a safe and effective solution that easily hides flaws and ensures a beautiful, more aesthetically pleasing appearance. Not to mention, it's much more affordable. If direct bonding sounds like a service you could benefit from, contact our team today to schedule an appointment here at DeAngelo Dental of Homer Glen.
What is Direct Bonding?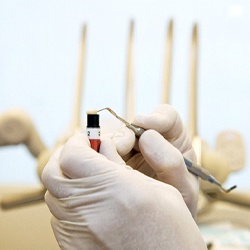 Direct bonding is a simple, quick, and painless treatment that uses a substance known as composite resin to easily hide minor flaws on your teeth. The resin is the same solution used for tooth-colored fillings and is capable of being color matched to ensure it blends nicely with natural, existing teeth. It is also malleable, allowing your cosmetic dentist in Homer Glen to easily shape and sculpt it into place layer upon layer to properly cover imperfections and create a more aesthetically pleasing smile.
How It Works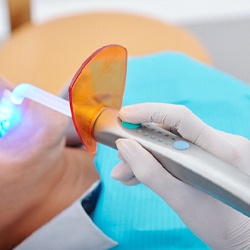 Once Dr. DeAngelo agrees to perform direct bonding on your teeth, he will begin by gently roughening the surface of those teeth that will receive the composite resin. This will etch the surface and allow for the bonding material to adhere properly when put into place. Next, he will match the composite resin to the appropriate shade, making sure it blends in nicely and doesn't cause your tooth to appear brighter or different from the others.
When ready, he will apply it to the surface of your tooth and begin to shape and sculpt it into place. Covering the imperfections and flaws, he will then use a curing light that is designed to harden the resin into place.
When satisfied with the overall appearance, he will give your teeth a final polish before you can begin to enjoy your new and improved smile.
What Are the Benefits of Direct Bonding?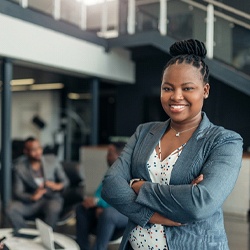 When comparing which cosmetic solution is right for you, it's not uncommon to feel a bit uncertain, especially when your options are between direct bonding, veneers, or metal-free crowns. A few of the great benefits that come with choosing this less invasive option include:
Great versatility at hiding chips, cracks, stains, discoloration, and even minor gaps.
An affordable solution that will allow you to keep more money in your pocket and still embrace an enhanced, beautiful aesthetic.
You will get to keep more of your natural tooth structure because only minor etching is performed.
Direct bonding can last a decade or more with proper care and maintenance.
The procedure is quick to perform and virtually painless.