Invisalign® Clear Braces – Homer Glen, IL
The Metal-Free Solution to Orthodontics
Adults and older teens prefer to look mature, professional, and sophisticated. Straightening teeth with bulky, metal braces aren't an option if you want to maintain your appearance. Dr. Alan R. DeAngelo understands the need to keep orthodontia hidden, so he offers Invisalign in Homer Glen for a stealthy smile solution! Call our office today to schedule an appointment to learn if Invisalign clear aligners are the right choice for you.
How Invisalign Works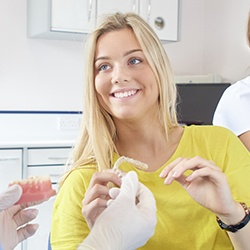 An Invisalign tray is made of strong clear plastic, which makes it nearly completely invisible! You'll be able to actively improve your overall oral health with this orthodontic system without sacrificing your image. This technique has been proven to correct alignment problems like overbites, underbites, crossbites, and even for general crookedness. Your cosmetic dentist in Homer Glen will go over your goals and discuss what you hope to achieve with this therapy during your initial appointment at DeAngelo Dental of Homer Glen, and work with you to help meet each of your realistic cosmetic dentistry goals!
All you have to do is wear your clear aligners for a few weeks, come in for an assessment, and move to the next set of aligners in your series. Usually, a full treatment session takes six to 18 months. Gradually, you'll be sporting a winning, healthy smile. You can remove the Invisalign aligner for special occasions, when cleaning your teeth, and when eating a meal.
Indications for Invisalign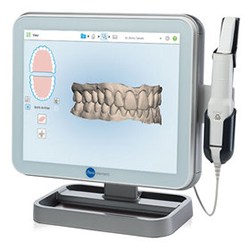 Considered a versatile treatment option, patients with a variety of orthodontic issues can achieve great results with Invisalign, including:
Crowded Teeth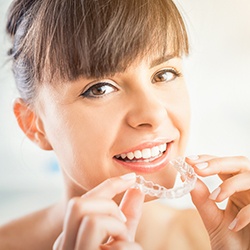 If you need space between your teeth due to overcrowding, Invisalign can help shift your teeth in the right direction and create the space. Overcrowding can make it difficult to keep your pearly whites clean, so opt for a solution that will move your teeth into proper alignment all while making it a more enjoyable experience for you!
Learn More About Crowded Teeth
Spaces Between Teeth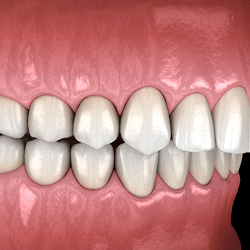 The opposite of no space is too much space, right? Gaps between teeth are not only embarrassing for some patients, but others can find it rather annoying because of the consistent trap it poses for food particles. Bacteria can grow and thrive in these areas, making you more vulnerable to tooth decay and gum disease. With Invisalign, your teeth can grow closer together, eliminating the unwanted space.
Learn More About Spaces Between Teeth
Bite Alignment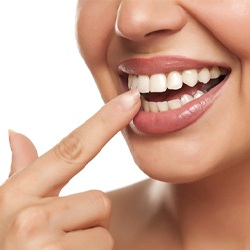 Bite problems can lead to difficulties in eating, chewing, speaking, and even yawning. Whether you have an overbite, underbite, crossbite, or an open bite, you don't want to start experiencing TMJ or other jaw-related issues. Let Invisalign shift your teeth and your jaw in the right direction, helping to align your bite and alleviate any pain or discomfort.
Learn More About Invisalign Bite Alignment
Itero® & Invisalign®: State-of-the-Art Results
Instead of relying on bulky metallic braces for your orthodontic treatment, ask Homer Glen dentist Dr. DeAngelo about Invisalign! This innovative system of clear, removable orthodontia is custom-made for each patient with the assistance of 3D imaging by iTero and computer-aided design. As a certified Invisalign dentist in Homer Glen, Dr. DeAngelo can create your treatment plan and work with a trusted lab for the creation of your Invisalign series.
Learn More About Advanced Technology Services
Benefits of Invisalign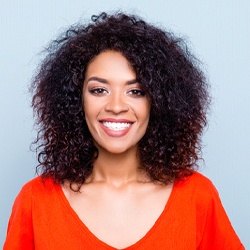 Most patients choose Invisalign because of its discreet method of treatment, but there are plenty of other reasons to opt for this orthodontic treatment, including:
Less irritability: Unlike traditional metal braces that can rub and irritate the soft tissues of your mouth, Invisalign aligners are smooth, so there is no rubbing or irritation.
Minimal discomfort: The clear aligners are made to gently move your teeth. Metal braces have wires that are forcibly tightened each time you visit your dentist, making the next several days painful.
Faster results – You'll have a straighter smile in less time than with metal braces. Some patients even complete treatment in as short as 6 months!
Greater flexibility – You can freely remove your tray to eat and drink and worry less about food getting stuck.
Understanding the Cost of Invisalign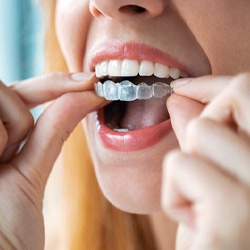 When determining if Invisalign is right for you, you naturally may wonder about the cost. Not long into your research, however, you'll realize that there isn't a flat fee, making determining the price without a consultation nearly impossible. Don't worry – that's why we are covering some must-know information, like factors that impact the cost of Invisalign in Homer Glen!
Factors That Affect the Cost of Invisalign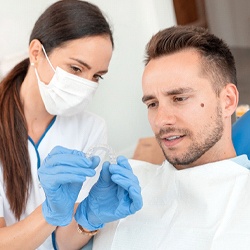 The cost of Invisalign in Homer Glen is vastly different for each person. While you may only require treatment for a small gap between your front two teeth, another person might require them to realign their overbite. Various factors determine how much you can expect to spend on your newer, straighter smile, which can only be reviewed and compiled during an initial consultation with your dentist. The good news is that once a thorough exam is complete, you will receive an estimated breakdown of how much you can expect your new smile to cost.
Invisalign vs. Smile Direct Club™: Which Costs More?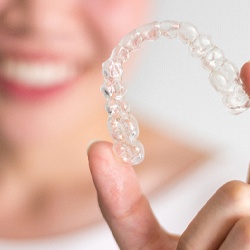 Smile Direct Club costs around $2,000, making it significantly cheaper than Invisalign. But how are DIY clear braces companies able to cut costs? To start, they rely on do-it-yourself impressions, which are often unreliable. Second, they bypass the dental exam, which is essential in determining if any preliminary treatments are needed beforehand. Third, they don't include in-person appointments with a dental professional, which is great for lowering the cost but is awful in reality since patients have nowhere to turn when something goes wrong. In short, while Invisalign may require a bigger investment, it's well worth it.
Does Dental Insurance Cover Invisalign?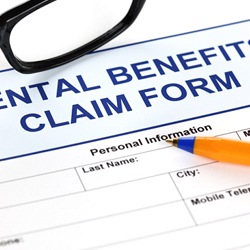 In some cases, yes! Some dental plans have a once-in-a-lifetime orthodontic benefit that allocates a certain amount of money specifically for braces. Whether it's $500 or $2,500, it can only be used once. Don't worry – our team welcomes all dental insurances and will help you utilize your available benefits to the fullest. That way, you maximize your coverage and lower your out-of-pocket expenses.
Options for Making Invisalign Affordable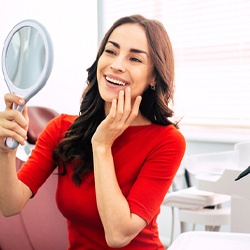 Don't have dental insurance? Don't fret – there are other ways to make the cost of straightening your teeth more affordable:
Flexible financing – CareCredit is a trusted third-party financier that prevents you from having to pay the entire lump sum of your braces upfront. Instead, you can space-out your payments as desired – sometimes with little-to-no interest attached!
Special offers – Our team is proud to extend periodic special offers too! Right now, patients can save $500 on full Invisalign treatment and $250 on Invisalign express. To learn more about our special offers, get in touch with our team.
Answer a few quick questions and see if Invisalign is right for you.
INVISALIGN FAQS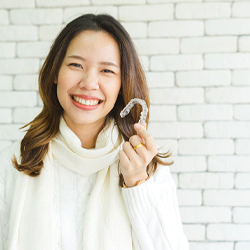 What can you expect when you decide to get Invisalign in Homer Glen? Dr. DeAngelo is here to listen to your concerns and consider your questions so that he can successfully guide you through the process of correcting your crooked smile. These are just a few of the questions that patients have asked the most often regarding the Invisalign process, but you can always call our office with your own.
WILL IT HURT TO WEAR INVISALIGN?
Unlike traditional metal braces that require a forced tightening of the archwire to shift teeth, Invisalign applies gentle pressure to shift teeth in the right direction. It is common to experience some minor soreness when starting treatment or switching to a new set; however, with an over-the-counter pain reliever, you can begin to feel just fine in little time.
ARE THERE ANY DIET RESTRICTIONS THAT COME WITH INVISALIGN?
Unlike traditional braces, Invisalign doesn't have any diet restrictions; in fact, there's no need to change your eating habits at all! You can simply take your aligners out of your mouth and store them in a special case when it's time for a meal. Once you've finished eating and have cleaned your teeth, you can put the aligners back in. This way, you'll be able to enjoy all your favorite foods – including hard or sticky ones – without worrying about damaging your orthodontic appliance! This convenience is one of the key advantages that older patients can enjoy when using Invisalign instead of braces.
HOW OFTEN DO THE ALIGNERS NEED TO BE WORN?
When you get Invisalign, you need to plan on wearing the aligners for most of the day. They should stay in your mouth for at least 20 to 22 hours every day. You should only ever take them out of your mouth when:
You're eating a meal or a snack or drinking something besides water; OR
You're cleaning the aligners and/or your teeth.
Once you've finished with your task, put the aligners back in your mouth immediately. If they're out of your mouth for too long, your treatment time could be extended. Don't forget that you'll need to trade your current aligners for new ones every two weeks.
AT WHAT AGE IS IT APPROPRIATE TO GET INVISALIGN?
Invisalign is normally recommended for teenagers and adults of all ages; young children aren't usually considered as candidates. This is largely due to how much Invisalign depends on patient compliance. While braces are fixed in place, Invisalign aligners are removable; this is convenient during meals and cleanings, but it can also tempt younger, undisciplined patients to take them out when it isn't necessary. Teenagers, on the other hand, are more likely to be responsible enough to leave the aligners alone. If you have a teen who is wary of the impact braces will have on their appearance, Invisalign can be an appealing alternative.
WHAT SHOULD I DO IF I LOSE MY INVISALIGN TRAYS?
You will discover that your cosmetic dentist in Homer Glen will recommend a protective case when choosing to wear Invisalign. The reason for this is that it will keep your trays safe while eating, drinking, or when you take them out for a special event. If you don't have one and attempt to keep them safe using other devices, you'll likely end up damaging or losing them. Should this happen, you'll need to make sure you keep your previous set of aligners. This can help you avoid sliding back further in your treatment and instead, keep your teeth on track. After meeting with our dental team, we will determine if you need replacement trays or if you can skip ahead to the next set in the series.
WILL WEARING INVISALIGN CHANGE THE WAY I TALK?
It's not uncommon to develop a slight lisp when you first begin wearing Invisalign. While it should only last a short time, you can practice your speech to quicken the adjustment phase. Whether it is speaking out loud various works and syllables that can be difficult to say or slowing down your speech to try and become clearer, you don't need to worry about this particular struggle for long.
HOW SHOULD I TAKE CARE OF THE ALIGNERS?
Whenever you take your aligners out, rinse them thoroughly. This will stop saliva and plaque from building up. You can clean the aligners with antibacterial soap, and you can brush them with a soft-bristled toothbrush. (Don't use toothpaste, though; it could scratch the surface.) Take the time to soak the aligners in a denture cleaner or Invisalign cleaning crystals every day.
It's not just the aligners themselves you need to keep clean. Your teeth should be brushed and flossed before you put your aligners back in, or else the food particles that lead to cavities could become trapped next to your teeth.
CAN I BE TREATED WITH INVISALIGN IF I'VE WORN BRACES IN THE PAST?
Ultimately, it is dependent upon your dentist and their evaluation of your teeth. In most cases, yes, you can expect to achieve results with Invisalign even if you wore braces as a teenager or young adult. However, if the severity of your dental problem is too much for adequate Invisalign results, you may need to return to traditional metal braces to achieve the look and overall healthier smile you desire.