Tooth-Colored Fillings – Homer Glen, IL
Metal-Free Solutions for Tooth Decay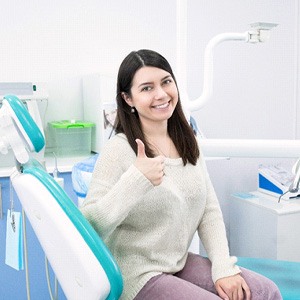 It's an unfortunate fact that the vast majority of adults will have at least one cavity during their lifetimes. Since enamel won't recover from extensive decay on its own, you'll need a professional's help to have a cavity treated. But instead of using the metal fillings that were favored in the past, Dr. DeAngelo can bring back the health and dazzling appearance of decayed teeth with tooth-colored fillings! Call our office today to learn more about how this metal-free restorative option works.
Why Choose DeAngelo Dental of Homer Glen for Tooth-Colored Fillings?
Materials Expertly Shaded to Match Your Smile
Dentist That Focuses on Health and Aesthetics
Friendly Team, Relaxing Atmosphere
What are Tooth-Colored Fillings?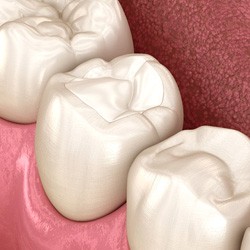 In dentistry, a filling is used to fill in the holes in a tooth left by decay or other types of damage. For many decades, fillings were comprised of a combination of metals known as amalgam. However, nowadays many dentists have switched to tooth-colored fillings made from composite resin, a durable material that can blend in with your natural enamel once it has been shaded.
Tooth-colored fillings can bond with the tooth directly, and they can be molded as needed. As a result, less enamel will need to be taken off the tooth to place your restoration.
The Process of Getting a Tooth-Colored Filling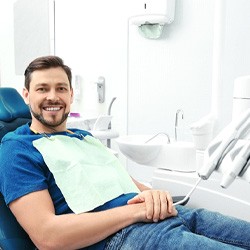 There are a few steps involved in placing a tooth-colored filling:
Numbing: A local anesthetic will be used to keep you comfortable during the procedure.
Preparation: The decayed parts of the tooth will be removed so that only healthy dental structure remains. Then, the area that will receive the filling will be thoroughly cleaned and disinfected.
Etching: A weak acid is applied to the tooth to slightly roughen it. This makes it easier for the composite resin to bond with the enamel.
Placing the Filling: Once the tooth is ready, the composite resin will be placed. We'll take the time to mold it so that it's the correct shape and size.
Finishing Touches: A few slight adjustments might need to be made toward the end of the process. When you're satisfied with how your filling looks and feels, the last step is for us to give the tooth a gentle polishing.
The Benefits of Tooth-Colored Fillings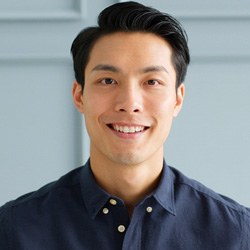 It's probably not hard to guess that many patients prefer tooth-colored fillings over amalgam ones largely due to the aesthetic advantages they offer. Most people likely won't even realize that you have a filling due to the natural appearance of the composite resin.
There are other advantages as well. Tooth-colored fillings are highly biocompatible, and unlike amalgam restorations, you don't have to worry about mercury exposure. Additionally, once the filling is in place, it will help support the tooth from the inside, making it less likely to break.
As far as longevity goes, tooth-colored fillings can normally stay in the mouth for about 7 to 10 years. The better care you give them, the longer you can expect them to last.