Homer Glen Emergency Dentistry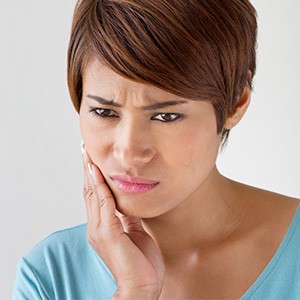 You can't always plan for a dental emergency, but when emergencies happen, Homer Glen dentistry patients of Alan R. DeAngelo, DDS know they always have a place to go for help. Our skilled dentist and caring team are happy to offer same day urgent dental care for patients experiencing emergencies. The goal is always to relieve pain immediately. Then, we partner with you to make a plan to repair your damaged smile. No matter what day or time, give our team a call for help during a dental emergency. Whenever possible, we provide same day appointments. If we're unable to see you right away, one of our knowledgeable team members will be happy to walk you through at-home care and pain management to ensure you are safe and comfortable until you reach our practice.
Common Dental Emergencies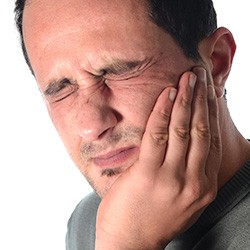 If you or a loved one are experiencing toothache or dental damage you believe requires urgent care, chances are you're correct. If your specific situation does not call for immediate attention, we can still begin planning for your restorative dentistry services right away to prevent advanced oral health concerns. Some of those oral health concerns we treat most often as emergencies include:
Knocked out teeth or dental restorations
Broken teeth or dental restorations
Bent or damaged partial or full dentures
Severe toothache or dental sensitivity
Soft tissue infection or inflammation
Soft tissue lacerations
Foreign item stuck between teeth
Caring for Your Smile at Home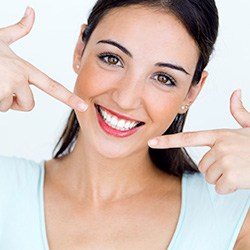 During a dental emergency, one of our team members will walk you through how to care for your damaged smile. However, some basics you should keep in mind include:
Retrieve knocked out teeth or pieces of teeth and handle them by the biting surfaces
Use gentle pressure using cloth or gauze to slow bleeding
Clean off broken teeth or damaged oral tissues using cool water, but do not scrub or use oral hygiene products unless specifically directed to do so
Use ice packs and cold compresses to relieve pain, reduce swelling, and slow bleeding
Use floss to remove items stuck between teeth, but don't poke or prod the item with sharp objects
Take aspirin, acetaminophen, or ibuprofen as directed, but don't place pain relievers directly onto damaged teeth
Preventing Dental Emergencies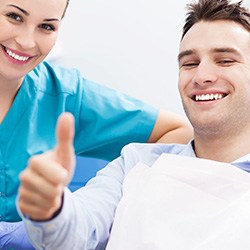 As is often the case with dental care, the easiest way to keep your smile whole, healthy, and pain free is to practice good at-home preventive hygiene and avoid certain behaviors that put you at greater risk for a dental emergency. Some easy ways to decrease your risk for dental emergencies include:
Brush teeth for at least two minutes at a time at least two times each day. Use a soft bristled toothbrush and fluoridated toothpaste to maximize the efficacy of tooth brushing.
Floss at least once each day.
Visit our office two times each year for preventive dental checkups.
Wear mouthguards as directed to protect smiles from teeth grinding and clenching or during athletic competitions and practices.
Do not chew on ice, fingernails, and other hard objects.
Do not use teeth as tools to open packages or crack nuts.