Single Tooth Implant – Homer Glen, IL
A Complete Replacement for Your Missing Tooth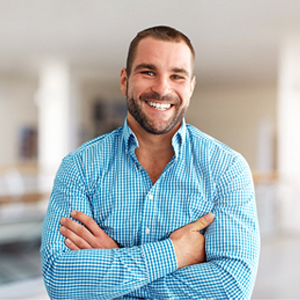 You never want to let a gap in your smile stay empty for too long. Your jawbone will start to lose its density due to the lack of stimulation, the remaining teeth will drift out of alignment, and you'll have a harder time biting and chewing certain foods. Protecting your dental health means getting a replacement for your missing tooth as soon as possible – and in many cases, the best replacement is a single tooth implant. Call us today to schedule an implant consultation if you're facing life with a gap in your smile.
What are Your Options for Replacing a Single Tooth?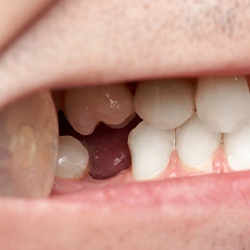 The traditional solution for a missing tooth is a fixed bridge, sometimes known as a crown and bridge. A prosthetic replacement tooth will be connected between a pair of crowns, which will then be attached to the healthy teeth on either side of the gap in your mouth. The end results are beautiful and help you maintain the overall function of your mouth, but the roots of the missing tooth will still be gone. In order to address the absence of this part of the tooth's structure, we can instead use a dental implant to fill in the empty space in your smile. A titanium post will be placed in the gums and left to join with the surrounding bone tissue. (This requires a surgical procedure, but you can rest assured that it will be minimally invasive, and every step will be taken to keep you comfortable.) It will take time for the tissues in your mouth to heal, but once they have we can attach the crown. Implant-retained crowns look, feel, and function very closely to natural teeth.
The Benefits of Implant-Supported Single Tooth Replacement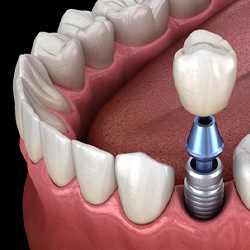 When looking at fixed bridges and single-tooth implants, the latter has several advantages that you should definitely keep in mind. For example, since we won't need to remove healthy dental structure to place an implant, it allows us to preserve the health of your remaining teeth. Also, the implant will give your jawbone the stimulation it needs to maintain itself, thus preventing long-term bone loss. When it comes to longevity, implants tend to last far longer than bridges (and other types of restorations as well), often remaining in the mouth for 30 years or even a lifetime as long as they receive proper maintenance in the form of good oral hygiene and regular dental checkups.