January 23, 2021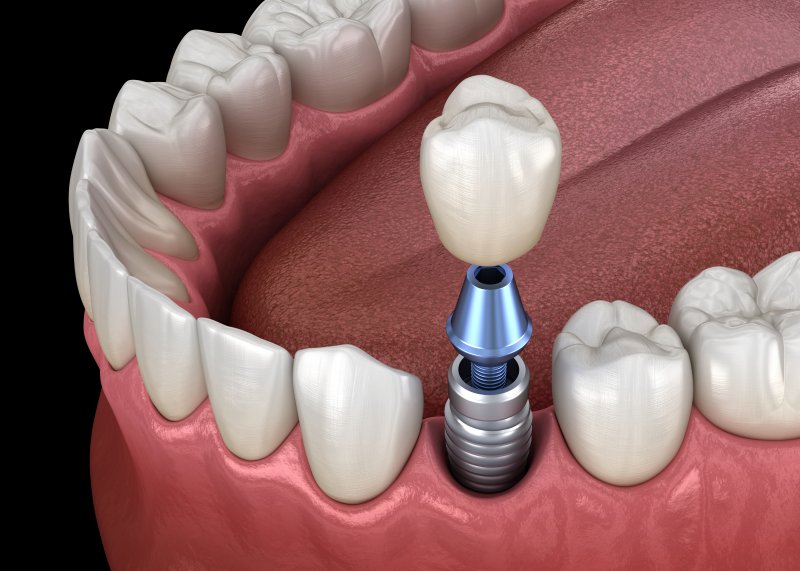 If it has been a while since you've lost a tooth, you may have already noticed that your facial structure has collapsed, making you look older than you actually are. This is due to the underlying bone tissue shrinking thanks to a lack of stimulation. This bone loss can get in the way of receiving dental implants in Homer Glen, but don't worry! With bone grafting, not only will implant surgery still be possible, you'll also be able to restore your facial appearance. Below, you'll learn more about how the dental implant process could help you lift your sagging face.
Why Does the Face Sag After Tooth Loss?
A strong, healthy jawbone helps support the rest of your facial structure, maintaining your youthful appearance. The jaw relies on the stimulation of your teeth; said stimulation is what encourages blood flow and the delivery of nutrients to that area. When a tooth is missing, no stimulation is received, and the body decides that that particular section of bone is no longer needed. As a result, the jaw will start to shrink, causing the skin on your face to lose some of its support.
Can Dental Implants Help with Facial Sagging?
Most forms of tooth replacement don't do anything to stop bone loss, but dental implants are the exception. They are inserted directly into the jaw and provide the same stimulation that would normally be provided by natural teeth. As such, getting dental implants can go a long way towards preventing or improving facial sagging.
But what if bone loss has already occurred? Typically, in those cases, bone grafting will need to be performed before you can receive dental implants. New tissue will be placed in the jaw to replace the bone that was lost. In a few months, the mouth will have healed, and the jaw will have been built up to the point where it can once again support a dental implant. Not only does this reverse the damage that led to facial sagging in the first place, but once the implants are in place, you'll have a better chance of avoiding such issues in the future.
How Will Bone Grafts and Implant Placement Work?
If you decide to get a dental implant face lift in Homer Glen, first your dentist will need to evaluate whether a bone graft is necessary by taking a panoramic X-ray. If a bone graft is required, it will usually take a few months of healing before you can receive the actual dental implants. There will also be recovery time between implant placement and receiving the restoration that will top them. Bone grafting and implant surgery will be handled by a specialist while your dentist typically places the final restoration.
If you're unhappy with how tooth loss has affected your smile and the rest of your face, schedule an implant consultation with your dentist right away and learn more about the benefits of crowns, bridges, and dentures that rest on implant posts.
About the Author
Dr. Alan R. DeAngelo has lived in Homer Glen for over 30 years with his wife, Sylvia. He has attended many courses in esthetic dentistry and implant dentistry in order to help his patients enjoy the best smiles possible. During an implant consultation, he can help you understand the full impact tooth loss will have on your appearance and how dental implants can help. To schedule an appointment, visit his website or call (708) 301-3111.
Comments Off

on Can Dental Implants Lift a Sagging Face?
No Comments
No comments yet.
RSS feed for comments on this post.
Sorry, the comment form is closed at this time.