Spaces Between Teeth – Homer Glen, IL
Bringing Teeth Together for a Beautiful Smile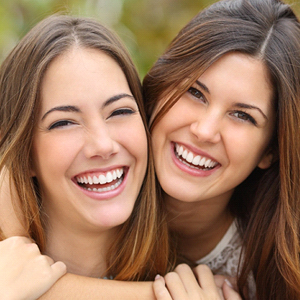 If you are contemplating Invisalign in Homer Glen to fix the spaces between your teeth, congratulations! Not only is your decision one that is worthy of this type of investment, but as a result, you will be pleased with the beautiful, new smile you'll get to enjoy. You can officially say goodbye to the gaps and instead, say hello to a uniform, perfectly aligned smile that will help improve your oral health and overall aesthetic. To find out how you can get started, contact DeAngelo Dental of Homer Glen to schedule a consultation today.
Why Are My Teeth Gapped?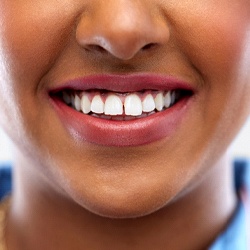 Each patient is different, which means, every person who has a gap in their teeth likely has a different reason for this particular orthodontic problem. From missing to smaller teeth to tongue thrust or gum disease, there are many causes for improper teeth spacing.
Other reasons might include a large frenulum, or you sucked your thumb or used a pacifier for an extended amount of time as a child.
Am I a Candidate for Invisalign?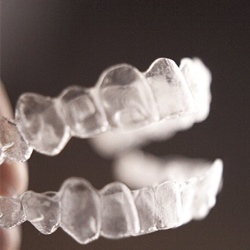 After our team reviews your individual case, you might be a suitable candidate for Invisalign if:
Your oral and overall health are in good condition
You will adhere to the treatment plan provided for you, which includes wearing your aligners for 20-22 hours each day
You want a smile that improves your appearance and confidence faster
You are committed to seeing our dental team for schedule appointments
How Does Invisalign Work?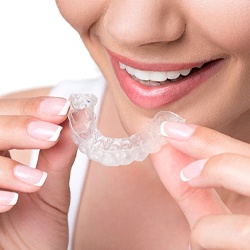 The Invisalign process begins with your cosmetic dentist in Homer Glen taking digital impressions of your smile. These will be used to construct a step-by-step smile sequence. This will allow you to see what your smile will look like during the treatment process. It will also serve to help the dental lab technicians when they're making your clear aligners.
Once your trays are ready, we will ensure the first set fits comfortably before providing you with the necessary instructions to move through your treatment with ease. You'll need to wear your aligners for 20-22 hours each day and switch out your set for the next one in the series every two weeks. This will keep your teeth gently moving in the right direction until desired results are achieved.
You might experience some discomfort during this time, but with an over-the-counter pain reliever, the pain will quickly dissipate.
Once you are finished with your Invisalign treatment, which can average between 6 and 18 months, you will be expected to wear a retainer to prevent your teeth from moving back into their original position.
Benefits of Invisalign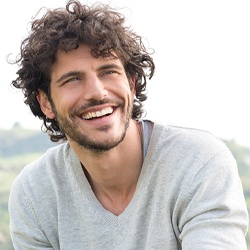 A discreet option for treatment, making it almost impossible for anyone to tell you're wearing Invisalign.
No irritation from metal brackets or wires. Invisalign is smooth and protects your soft tissues from cuts, scratches, or rubbing.
Easy to clean and maintain throughout treatment.
Faster results than with traditional metal braces.
Gentle shifting of your natural teeth, so there's no need to force or tighten anything. This results in minimal discomfort as compared to traditional braces.
No food restrictions. Feel free to enjoy the foods and beverages you love.
Fewer visits to your dentist's office throughout treatment.