Invisalign Bite Alignment – Homer Glen, IL
Correcting Your Bite with a Clear Alternative
Invisalign in Homer Glen is one of the greatest, most unique ways of providing patients with clear, flexible orthodontic treatment. Not only is it capable of straightening teeth, but it can realign overbites, underbites, crossbites, open bites, and more! Dr. DeAngelo understands the serious problems that can develop if a poorly aligned bite is left untreated. Instead of placing all of his patients in traditional braces, he is proud to offer an alternative solution with Invisalign. To find out how you can eliminate the pain caused by your abnormal bite, contact us to schedule a consultation today at DeAngelo Dental of Homer Glen!
Why Should I Fix My Bite?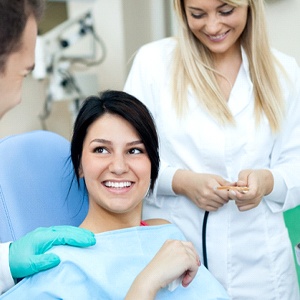 An incorrectly aligned bite can cause many problems, some of which include increased pain while biting or eating, and severe pain in your jaw. Oftentimes, bite alignment issues are associated with TMJ/TMD, a painful disorder that occurs in the temporomandibular joints.
Although many people have a bite that doesn't quite line up as it should, it's important that if you are one of them, you seek treatment sooner rather than later. The reason is that a bite left untreated can escalate into TMD and excessive wear and tear on your teeth.
How Can Invisalign Correct My Bite?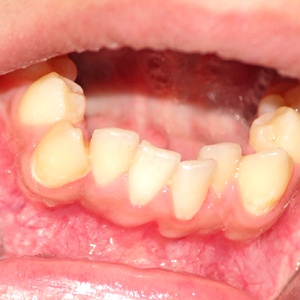 By choosing a highly-skilled, expert cosmetic dentist in Homer Glen, you can feel confident knowing that your Invisalign treatment will help you get the bite you need to improve your appearance and relieve any discomfort you are feeling.
Some of the different types of bite alignment problems Invisalign can fix include:
Overbite: If your teeth are pushed forward and appear to protrude over your bottom row of teeth, this is an overbite. You may notice that your bottom teeth make contact with the roof of your mouth upon closing.
Underbite: If your bottom teeth are pushing forward and your top teeth are pushed back, this is what is known as an underbite.
Crossbite: When teeth are overlapping each other when closing, you'll notice how some teeth sit forward and others backward. A crossbite will cause your tooth enamel to wear down much more quickly.
Open Bite: Did you suck your thumb as a child? If so, you may have problems with an open bite. This is when your teeth do not come into contact when closing your mouth.
Dental Midlines: If you're experiencing TMD or other jaw-related issues, it could be that you have dental midlines, a condition that affects the back portion of your bite.
Is Invisalign Right for Me?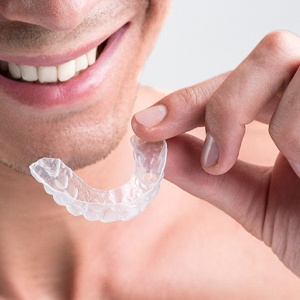 Invisalign is one of the most versatile methods of treatment, so if you want to realign your bite using a clear, subtle, and flexible solution, the right choice is Invisalign. However, just because it's what you want doesn't mean it's always right. There are situations when a person's bite can only be fixed with traditional metal braces. Only with a thorough examination by Dr. DeAngelo will he know for sure if you are an eligible candidate for Invisalign.
However, if you are committed to wearing your aligners 20-22 hours each day and want to achieve better oral health and an improved appearance faster, Invisalign might just be the right solution for you.