June 28, 2021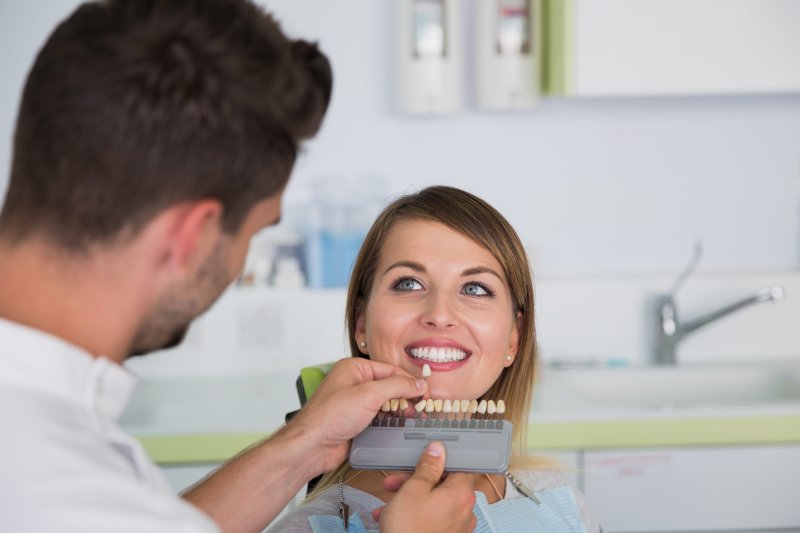 Whether it is veneers, teeth whitening, dental bridges, or even the cost, there are many cosmetic dentistry myths in Homer Glen that need to be debunked. The internet is a treasure trove of information; however, its content isn't always accurate, making it difficult for patients like yourself to decipher what is true and false. Fortunately, a dentist is here to dispel 3 of the most common falsehoods, so you can move forward with your plans to transform your smile.
1. It's Too Expensive to Receive Cosmetic Dentistry
Naturally, the cost of treatment will likely be one of your top concerns when considering cosmetic dentistry. Since dental insurance, in most cases, will not agree to cover the cost, you'll be expected to pay another way. The good news is that there are instances when your insurer will agree to pay a portion of the total expenses but only if the treatment is medically necessary. For example, if someone needs a crown but prefers a natural material as opposed to a silver or gold restoration dental insurance benefits might come into play. In this particular instance, you may be able to receive a metal-free crown with the help of your insurance company. But even if you do not get the financial help you're hoping for from your insurer, your dentist can provide alternative payment solutions such as flexible financing through a third-party company (i.e., CareCredit). The most important thing to remember is to visit your dentist and receive a treatment plan prior to making any snap decisions.
2. Your Results Won't Look Natural
Technically, this is a myth, but it's not entirely untrue either. The reason for this is that if you see someone who is unqualified to provide cosmetic dentistry or who has little experience, your results may not look completely natural. It often takes a careful hand and artistic eye to place veneers, whiten teeth, and even reshape a gum line. This is why it is always best to do your research beforehand, so you can be sure that the individual you choose to give you the smile of your dreams is well qualified to do the job. Only then can you be sure that your results will look and feel completely natural.
3. You Can Get the Same Results with At-Home Tooth Whitening
Can drug store whitening kits reduce stains on the surface of your teeth? Yes. Can they reach those deep within the layers of your tooth? Definitely not. Professional teeth whitening uses professional-grade whitening gel to blast away stains and discoloration, leaving you with a whiter, brighter smile in less time. Even if you choose not to pursue in-office treatment, the customized trays provided to you by your dentist will ensure that your smile is whitened successfully as long as you follow the detailed instructions. In the end, you'll have a brighter smile that is even and lasts longer.
If you have questions about which services might be best for your needs, or if you've heard other myths that are causing you to question whether to undergo treatment, don't assume it's correct. Let a professional help you discern what is fact or fiction.
About the Author
Dr. Alan DeAngelo attended the University of Illinois College of Dentistry where he earned his bachelor's degree in dentistry and his Doctor of Dental Surgery degree. Completing many continuing education courses in esthetic dentistry, implant dentistry, occlusion, neuromuscular dentistry, and prosthodontics, he and his team are equipped to provide patients with beautiful, cosmetic solutions that improve the look and health of their smile. Whether it is veneers, teeth whitening, gum recontouring, metal-free crowns, or even direct bonding or Invisalign, you can trust Dr. DeAngelo to use his skillful hand and artistic eye to create a beautiful and longer-lasting smile. Contact us at (708) 301-3111 to find out how we can help you.
Comments Off

on 3 Cosmetic Dentistry Myths It's Time to Debunk
No Comments
No comments yet.
RSS feed for comments on this post.
Sorry, the comment form is closed at this time.