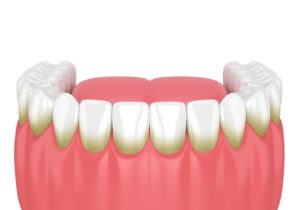 Gum disease is one of the most common medical conditions in our country. In fact, roughly half of U.S. adults suffer from some form of it. It might not seem like a serious problem at first, but without treatment, it can lead to major tooth loss and systemic health problems. Is it possible that you could develop gum disease? Let's talk about some major gum disease risk factors.
Poor Oral Hygiene
Gum disease is caused by bacteria that sneak beneath the gumline and attack the tissues that support your teeth. In most cases, the bacteria are able to do that due to a person's missteps in oral hygiene. If you would like to know whether your oral hygiene routine is adequate, the professionals at your dental office would be pleased to talk with you.
Genetics
According to one estimate, about 30% of the population is genetically predisposed to gum disease. If you have some relatives with this condition, you should be extra-diligent about keeping an eye on your oral health and seeking treatment at the earliest signs of gum problems.
Tobacco Use
Cigarettes and chewing tobacco are associated with increased numbers of harmful bacteria in the mouth. Additionally, smoking decreases blood oxygen levels, which means that infected gums do not heal as quickly as they should.
Age
Data from the CDC indicates that roughly 70% of adults over age 65 have gum disease. This may be because many seniors are on medications that cause dry mouth, which can allow oral bacteria to thrive. Many older women are at an elevated risk because of the hormonal changes that occur during menopause.
Stress
Prolonged stress interferes with the function of your immune system, which can make you vulnerable to all sorts of health conditions, including gum disease. Stress may also contribute to teeth grinding and clenching, which put excess pressure on your gums and jawbone, thereby contributing to gum damage.
Poor Nutrition
Bacteria in the mouth absolutely love sugar. People who overindulge in sweet treats are allowing bacteria in their mouth to feast, which in turn contributes to the development of gum disease. Additionally, eating a lot of salty foods may dry out the mouth and further encourage bacterial growth. A diet that is rich in antioxidants other gum-friendly nutrients is one of the best ways to promote oral health.
Lowering Your Risk
You cannot change your genetics or your age, but other gum disease risk factors are under your control. Working with your dentist and primary care provider to develop good habits can help to keep your mouth — and your entire body — as healthy as possible.
Meet the Practice
Dr. Alan R. DeAngelo is an experienced and highly trained dentist in Homer Glen. He does everything he can to help his patients prevent gum disease, but if they do develop it, he offers comfortable and conservative laser-based periodontal therapy, as well as traditional nonsurgical treatments. If you would like to learn more about gum disease and how to fight it, Dr. DeAngelo and our team at DeAngelo Dental of Homer Glen would be pleased to talk with you. Contact us at 708-301-3111.
Comments Off

on 6 Significant Risk Factors for Gum Disease
No Comments
No comments yet.
RSS feed for comments on this post.
Sorry, the comment form is closed at this time.