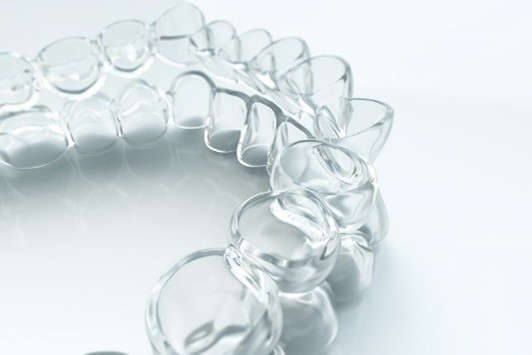 The idea of starting treatment with Invisalign in Homer Glen is appealing. Instead of relying on metal brackets and wires, you like the idea of wearing clear aligners that are discreet, flexible, and typically lead to quicker results. But do you know everything you should about this unique orthodontic solution? Before you get too far ahead of yourself, here are four things you should know about Invisalign before getting started.
It Is Possible You Might Lose Weight
Although there is no guarantee, the fact that you must wear your aligners for 20-22 hours a day makes it much harder to snack. This can be a positive thing if you like the idea of shedding a few pounds, but don't expect it to be a dramatic change.
If you continually remove your trays to snack on foods throughout the day, you'll run the risk of delaying your treatment, which can be a problem for your smile.
Cold Water Is the Only Beverage You Can Consume While Wearing Aligners
It is necessary that you remove your aligners before consuming any food or drinks; however, there is one exception – cold water. You can freely drink it while wearing your trays but only if it is cold. Consuming warm or hot beverages will not only stain your aligners but also potentially warp them, causing you to need new ones to avoid a delay in treatment.
It's also best to avoid sugary or alcoholic drinks, as they will cause your aligners to lose their transparency, making them more noticeable to others.
You'll Need to Brush Your Teeth More Often
You'll need to brush your teeth in the morning and the evening, but you'll also need to be mindful about brushing them throughout the day, especially after eating and drinking. You can readily do this by remembering to keep a travel-size toothbrush and toothpaste with you at all times. Whether you're at work, school, or away on vacation, making sure you have access to these items will help to keep your teeth clean and free of bad bacteria. It will also ensure your clear aligners remain discreet and free of plaque accumulations.
Your Attachments Can Stain Easily
If your dentist recommends attachments to help your teeth move more quickly, there's a good chance they'll stain more easily unless you regularly brush your teeth. Also, because they are invisible, they can look quite unappealing should they become discolored over time. You'll want to take extra precautions to avoid any foods or beverages that consist of stain-causing tannins to ensure your teeth remain vibrant and free of stains.
Now that you know a bit more about Invisalign, don't hesitate to talk to your dentist about any other concerns or questions you might have. It's better to know ahead of time so you can make the right decision for your smile.
About the Author
Dr. Alan DeAngelo attended the University of Illinois College of Dentistry where he earned his bachelor's degree in dentistry and his Doctor of Dental Surgery degree. Completing many continuing education courses in esthetic dentistry, implant dentistry, occlusion, neuromuscular dentistry, and prosthodontics, he and his team are equipped to provide patients with beautiful, cosmetic solutions that improve the look and health of their smiles. With Invisalign, he can move your teeth into proper alignment, allowing you to enjoy a healthier, more beautiful smile in the future. Contact us at (708) 301-3111 to find out how we can help you.
Comments Off

on 4 Important Facts to Know About Invisalign
No Comments
No comments yet.
RSS feed for comments on this post.
Sorry, the comment form is closed at this time.