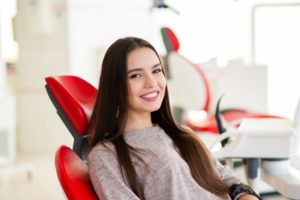 Maybe you can be a bit impulsive sometimes. In some areas in life, this trait serves you well, but before large procedures, you need to slow down for a minute and ask the right questions, or you could end up with regrets. In other words, you need to make sure it's right for you.
When it comes to a smile makeover, you may know that you want to revamp your teeth, but you might not have all the information you need to make the wisest choice. Here are four questions you must ask your cosmetic dentist before getting a smile makeover so that you know you've found the best provider.
Can I See Examples of Your Past Makeover Cases?
Any dentist who offers aesthetic services will have before and after photos of their cosmetic cases. Don't feel like you are inconveniencing them by asking to see these photos. In fact, they should feel proud to show off their success stories! In these examples, you can see how they transformed teeth and helped the patient have more confidence in their appearance. While you look at the pictures, you can ask about which procedures were used to provide the results and get a better idea of what you can expect.
What Is Your Experience and Training in Cosmetic Dentistry?
Although nearly all dentists undergo partial training at school in cosmetic dentistry, it doesn't mean they are automatically an expert in this area. You should ask about their continuing education coursework and the training they've received since graduating from dental school, and don't hesitate to ask about their years of experience practicing. This information can provide insight as to their competency and skills and give you the assurance you need to move forward with your makeover.
How Long Will My Smile Makeover Take?
The term "smile makeover" does not refer to a specific treatment or set of cosmetic treatments. It is generally used to talk about the journey to a more aesthetically pleasing smile. As a result, your path will likely differ from another patient's. If you want to know a timeline for your smile makeover, you can ask during your consultation. After examining you and putting together a treatment plan, your dentist can then discuss how long they estimate your procedure(s) will require.
How Will You Make Sure My Makeover Lasts As Long As Possible?
At-home care is essential for maintaining a beautiful smile, but your dentist also plays a valuable role. During your checkups, they need to specifically watch out for your veneers, bonding, or restorations and make sure they are still in excellent shape. They can also give you advice for avoiding damage, discoloration, and other potential harm to extend the lifespan of your makeover.
Having all the information before you start any treatment helps you choose the right cosmetic dentist and the right treatment plan. When you work with an experienced provider, your smile can looks its best, and you can feel great about yourself!
About the Author
In his continuing education coursework, Dr. Alan DeAngelo has taken hours of advanced training in cosmetic procedures. In fact, he was asked to join the Editorial Advisory Board of Aesthetic Dentistry Magazine, and he has been given the Top Doc Chicago Award. With decades of experience, he and the team at DeAngelo Dental of Homer Glen know they can make your dream smile a reality. Contact us online or call us at 708-854-5912 to schedule a consultation today!
Comments Off

on 4 Essential Questions to Ask Your Cosmetic Dentist Before a Smile Makeover
No Comments
No comments yet.
RSS feed for comments on this post.
Sorry, the comment form is closed at this time.